Force Hair Serum is one of many CBD-based products designed to nourish hair. CBD is initially recognized for protecting hair against everyday aggressions. It regulates sebum production and improves scalp health.
CBD Force hair serum is a blend of CBD and other compounds that is highly appreciated by many women. It has nourishing and restorative properties for hair. It revitalizes hair and gives it the look of a goddess. All the product's ingredients are 100 % natural, and the manufacturers recommend precise dosage.
What are the different components of Force CBD hair serum?
Force hair serum with CBD is suitable for all hair types, whether straight, wavy, frizzy, oily or fine. It repairs dull, dry and damaged hair, and is an effective remedy for itchy scalps.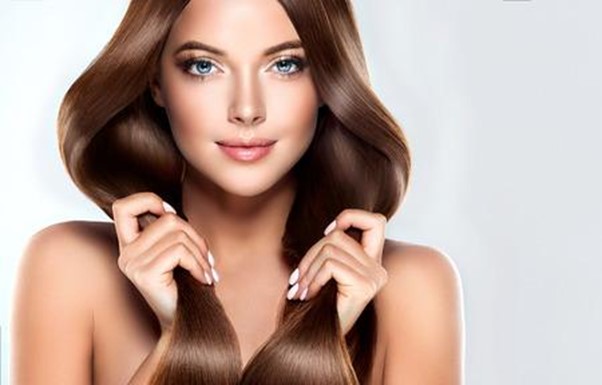 The treatment fortifies weakened hair, nourishes and repairs the hair fiber. It's a blend of CBD, castor oil, jojoba, sweet almond, avocado and garlic oily macerate.
In general, you will find the following ingredients written on the products:
Helianthus Annuus Seed Oil or sunflower oil;
Prunus Amygdalus Dulcis Oil, scientific name for sweet almond oil;
Simmondsia Chinensis Seed Oil or vegetable oil;
Ricinus Communis Seed Oil;
Tocopherol or vitamin E, improves the beauty and health of hair;
Persea Gratissima Oil or avocado oil;
Allium Sativum Bulb Extract or garlic extract;
Cannabidiol or CBD.
A product is organic if all its ingredients are of natural origin and have been grown without chemical fertilizers. It comes in a glass bottle and can be used as a hair mask.
Simply leave the product on for a few hours to allow the active ingredients to penetrate deep into the hair. After serum treatment, hair feels soft to the touch and dull strands quickly regain their vitality.
How do I use Force hair serum with CBD?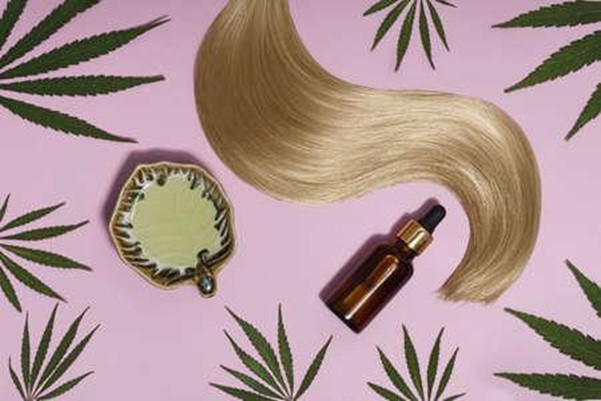 As mentioned above, the serum can also be used as a hair mask. The user applies it to the hair and waits 30 minutes, or even overnight, to allow the active ingredients to penetrate deep into the hair.
We recommend daily use of the serum, whatever your hair type and desired results. With the pump tip supplied with your purchase, you simply take a small amount of the serum and massage it into your hair.
Apply from roots to ends. Take care to massage in the lengths, then cover with a cap or similar. Compounds take all night to fully penetrate the hair and work deep down.
The next day, hair can be rinsed and cleansed with shampoo. After cleansing with the serum, the user can continue with his or her normal hair routine. He can use a detangler or conditioner, then dry and style his hair.
The product should be stored in a temperate environment, and care should be taken to close the lid tightly after each application. The cream can be applied throughout the day, or at night just before bedtime. Each component of CBD Force hair serum plays a specific role in hair care.
What are the characteristics of the serum's components?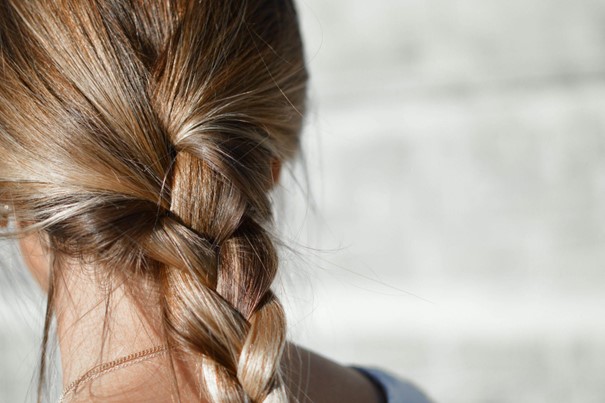 Each of the serum's components contributes to the hair's revitalization process:
CBD: cannabidiol uses its antioxidant properties to protect, strengthen and moisturize hair;
Sweet almond oil and avocado oil soothe itchy scalps;
● Garlic oil macerate helps reduce hair loss;
Jojoba: makes hair smooth and silky;
And castor oil is used to promote hair growth.
The serum is contained in a 100 ml glass bottle, and CBD generally represents 200 mg of the product. Depending on the nature and needs of the hair, these other properties may be brought into play. CBD provides hair with micro- and macro-nutrients and regulates sebum production.
It helps hair grow, strengthen and fight breakage. CBD Force Hair Serum is the latest CBD-based product to hit the cosmetics market.
Why use CBD Force hair serum for your hair?
CBD is the main component of CBD Force hair serum, and users benefit from all the advantages of this cannabis molecule. It has antioxidant properties and a relaxing effect on the scalp.
The combination of CBD, vegetable oil and sweet almond oil in the serum will help combat hair loss. The product can also be used on the skin to protect it from environmental aggression.
Generally speaking, serum is good for hair for the following reasons:
Sebum homeostasis: this gives the user a feeling of well-being. Hair is stronger, less dry, less fragile and less damaged;
Hair regeneration: users of the serum will see their hair grow back quickly;
Hair nutrition: the serum nourishes hair with 100 % natural ingredients;
Shiny, good-quality hair;
An easy, simple, pleasant and relaxing application;
The product can be used in the same way as classic hair masks.
CBD is reportedly already present in a number of other cosmetic products, such as day creams and lip balms. Retailers are also marketing CBD-based candies, teas with CBD flower and CBD oils. You can find them on numerous comparators such as Cannanews which offers selections of cosmetics and other types of CBD products. The oils are ingested sublingually for better absorption.
Other benefits of CBD on hair
While scientists have difficulty proving CBD's efficacy on hair, cosmetics professionals are constantly singing its praises. It nourishes hair with vitamins, minerals, amino acids and fatty acids.
CBD helps maintain hair health and revitalize it. It is not a psychoactive compound, unlike THC, another cannabis derivative. Fatty acids and amino acids promote hair growth and protect against environmental pollution.
CBD stimulates the body's production of keratin, which helps strengthen hair fibers. It moisturizes and protects hair against dehydration and breakage. CBD oil contains numerous vitamins and fatty acids with nourishing properties that enable hair to grow rapidly.
Hair care specialists are reportedly convinced of the different roles attributed to CBD in hair care. The majority of these specialists are committed to finding solutions to skin and hair problems with cannabidiol.
It should be noted that CBD-based compounds are prohibited for minors and pregnant and breastfeeding women.
Force hair serum contains CBD and several other natural compounds, such as jojoba and oily garlic macerate. Use as a pre-shampoo mask, followed by a conditioner and your usual hair care products.